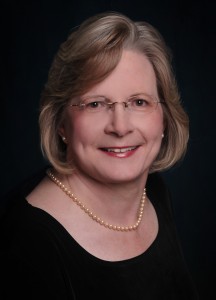 Vonda Kurtz Ovaitt,  has served LeadersCore® on major, long-term and high profile projects for over 20 years as a leader in reengineering, process and performance improvement and documentation. She is the founder and director of Grass Roots Performance Solutions, supporting companies as they introduce new technologies, new products, new processes and new businesses for the past 20 years. She specializes in human performance improvement services such as performance analysis, process design, performance support program development, instructional design and development and process documentation which, in the right combination, help her clients achieve their goals and successfully embrace the changes that they desire.
Vonda has worked with clients from a wide range of industries including engineering/technical, health care, consumer products, financial, transportation, retail, not-for-profit and education. They are impressed by her learning agility and ability to make a positive impact in a very short time. This is made possible by her genuine interest in the success of the organizations and individuals she serves and her ability to build a rapport and engage in a spirit of teamwork with her clients.
Vonda has years of leadership experience in developing people. She built a training and documentation department from scratch and has juggled the daily responsibilities and priorities of a manager. She created and implemented a unique "subject-matter-expert as trainer program" which integrated key department representatives as part of the training team, preparing them to assist in system development, write documentation and deliver on-the-job and classroom training to support the design and implementation of the company's new computer processing system.
Vonda holds a masters degree in Adult and Occupational Education with emphasis in computer science and economics. She has to her credit a number of publications, from curriculum and training manuals to computer system documentation and process/procedures manuals and is also proficient in facilitating training and delivering speeches to business and community groups.
Current and past affiliations and civic involvement include:
Member, International Society for Performance Improvement (ISPI)
Team Leader, ISPI Community Care Project
Chairman, Local American Assoc. of Family and Consumer Sciences  – Business section
Coordinator, Safe Environment Programs – Holy Trinity Parish
Mortar Board honor society and Phi Upsilon Omicron honor society
Certified Facilitator, Protecting God's Children program, Diocese of Kansas City/St. Joseph
Leader/Facilitator, Holy Trinity/XII Apostles Adult Faith Formation Team