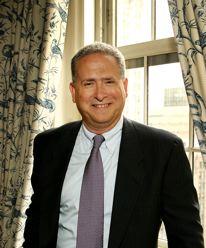 Peter Bopp  leverages his consumer marketing, management  and consulting background to effectively partner with clients to address strategic, operational, and leadership challenges. His areas of functional expertise include marketing strategy, advertising, brand management, prospect acquisition, loyalty/retention, product development, and research.
Peter excels in working with senior leaders and their teams to sharpen their leadership vision, values and delivery.  He supports them through coaching to develop leadership goals and action plans, and follow-through to achieve them.  Using appreciative inquiry and assessment tools, Peter gains insight and feedback from all levels of the organization to help drive the leadership engagement.  As an external consultant, he is able to listen and build trust as a neutral, unbiased resource.  This enables him to dig deep to uncover issues and root causes; and to identify solutions and opportunities.
Peter brings over 25 years in marketing, management, and consulting experience to his clients, including marketing leadership roles at American Express and Kraft Foods.
As VP, Advertising and Brand Communications at American Express, Peter led the advertising strategy and development for all of the company's products.  In this role he worked with business leaders to hone product offerings for competitive advantage.
Earlier he served as VP of Marketing in the Small Business Services division, leading both the prospect acquisition team and the Cardmember loyalty/retention team.  As the leading small business credit card provider, a key focus was maintaining and growing a leadership product portfolio.
At Kraft Foods, Peter served as Brand Manager on Sanka and Maxwell House Decaffeinated coffees, two industry leading brands with separate product positioning.
In his current consulting business, Peter has led organizational assessment initiatives, conducting extensive internal audits to gain insight and identify opportunities to improve employee engagement, goal alignment, and organizational effectiveness.
Peter holds an MBA in Marketing and Finance from the Kellogg School at Northwestern University, and a BA in International Relations from Brown University. He currently serves on the Board of Directors of the Advertising Club of New York, and he is co-leading the marketing committee for Helen Keller International.  Peter recently completed a four-year term on the Board of Governors of the Brown University Alumni Association, where he chaired the marketing and communications committee.