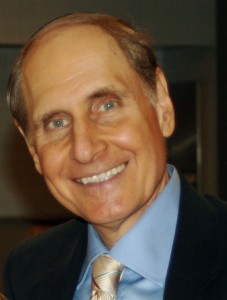 For the past 25 years, Michael Weiss has been advising CEO's and their management teams on how to lead and how to live. He provides one-on-one coaching, advisory services and organizational development expertise to a wide range of small, mid-sized and Fortune 50 organizations.  Michael builds quality relationships with his clients, enabling them to recognize that in order to lead, they must first focus on self- development.  As a trained industrial psychologist, Michael uses various assessment tools to support personal development. His unique approach to consulting enables executives to develop and implement a clear vision and strategy for their organizations and themselves
Michael has extensive experience in the retail, financial services, consultancy, pharmaceutical and manufacturing sectors.  Major initiatives Michael has recently completed include executive coaching support for Risk Capital Management Partners and Clifford Chance Rogers & Wells (the largest law firm in the United States), the development and installation of a performance management system for JPMorgan Chase & Co., interviewing and selection systems for Pfizer, Inc., and leadership development for PricewaterhouseCoopers.  He has provided his clients with programs on team-building and leadership, effective coaching, presentation skills and time management. He is currently advising a senior management group on HR issues resulting from the merger of two Fortune 50 companies.
Prior to starting his consulting practice, Michael was Vice President, Human Resources at JPMorgan Chase & Co. He was responsible for Chases' national expansion, opening 66 retail lending offices in 22 states.  His efforts resulted in Chase Personal Financial Services becoming the most successful de novo business in Chases' history. Before joining JPMorgan Chase, he was Senior Project Manager with Alexander Proudfoot Management Consultants.
Michael has been a guest lecturer and faculty member at the American Management Association, the American Society for Training and Development, the American Institute of Banking and the Bank Administration Institute. He was featured in the "In Practice" column of The Training & Development Journal, and has been quoted in The Wall Street Journal regarding research he conducted with The Catalyst Group.  He has also been featured in Sales & Marketing News magazine. Michael is certified to teach courses from Development Dimensions International, Blessing-White, Huthwaite, Learning International, Richardson Associates, Wilson Learning and Personal Strengths Publishing.
Michael received his undergraduate and graduate degrees in Behavioral Science from Kent State University and Ferkauf Graduate School of Psychology. He did post graduate training at the French and Polyclinic Medical School and Health Center and Bellevue Hospital Center.